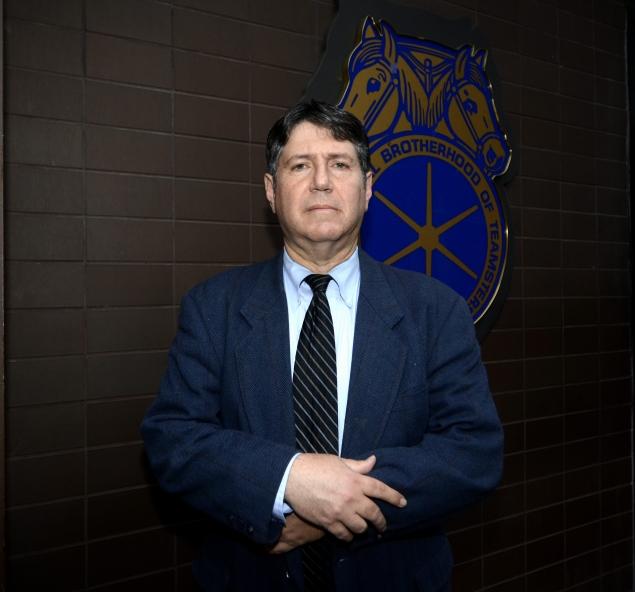 by Saul Fishman
CSBA President

The last edition of Newsline covered our fight against the outrageous demands by the head of the NYC Fire Department's Bureau of Investigations and Trials unit ("BITS") that our Agency Attorney members participate in person at disciplinary interviews and hearings while every other unit and tribunal was safely performing such tasks remotely only. Our grievance contesting the City's flouting of its own guidance encouraging teleworking wherever feasible, issued by DCAS for every agency to follow, was discussed. There was also an excerpt of my testimony on November 20th, before the City Council's Civil Service and Labor Committee, demanding greater oversight by the City generally, and by DCAS and the City Council specifically, to rein in such rogue, reckless behavior. It should be noted that no COVID vaccine was available to unit members, or indeed to any city employee, at the time in question.

Fast forward a few months, and the City is still doing everything in its power to delay and obstruct our grievance. Finally, a decision by the Board of Collective Bargaining is expected on April 1, hopefully setting aside the City's mean-spirited motion challenging the arbitrability of our grievance.

Now the next phase of our effort to keep our members safe is expanding, out of necessity, due to the City's blanket demand that all city workers report in person starting May 3. We have already demanded, via Deputy Mayor Laura Anglin, Labor Relations Commissioner Renee Campion and numerous other agency commissioners, that reopening plans be shared with us BEFORE the plans are approved by City Hall and BEFORE our members are to report in person, so that we can seek to modify aspects of the plans where our members need additional protection.
Whereas we recognize that there may be some limited, legitimate circumstances where returning to the office makes sense, at least on a part-time basis, and acknowledge that there are a few reasonable precautions specified in DCAS' March 15th updated "Managing the Return to Work" guidance, this wholesale rush back to the office makes little to no sense in far too many instances. For example, many of our CSBA-represented Agency Attorneys appear in courts or in administrative tribunals which are expected to remain "remote only" for several more months.
Bringing these attorneys back to the office, where far too many work out of cubicles in large crowded rooms, makes absolutely no sense if they are still appearing in court remotely on a daily basis. In fact, it is both counterproductive and dangerous And provides no benefit to anyone. On the contrary, these hardworking Agency Attorneys will now have to struggle to hear and be heard over their colleagues in adjoining cubicles, who will be appearing virtually in separate hearings at the same time! What has been gained? Absolutely nothing! Only the needless risk of traveling by bus and subway into the office during a pandemic with ever-evolving variants, where they will still be appearing remotely, breathing the same air as one hundred or so of their colleagues while trying harder to do their job.

I am not talking about some imaginary, theoretical situation. Just ask our DSS/HRA colleagues at 4 World Trade Center who work in a huge open room with Bloomberg-designed low cubicles. Or our DEP/ECB colleagues, many of whom work in similar cubicles in Lefrak City, Queens. I could cite other examples, at the Police Department, Department of Buildings and numerous other agencies and locations.

The point is, until and unless we can scale back this insanity, we have no other choice than working hard to exercise every possible precaution, communicating with each other, with other agencies and other unions, and to promptly report violations wherever and whenever they occur, to every possible office, venue and forum.

This union rarely calls out politicians and what drives particular decisions. But at a time when new, potentially more dangerous COVID variants are being discovered here in New York, and in fact when the Mayor is criticizing the Governor for reopening fitness classes and expanding indoor dining capacity, we have to wonder if in fact the Mayor is playing politics by rushing us back prior to more fully developing a real plan that actually increases productivity and keeps us and our families safe.